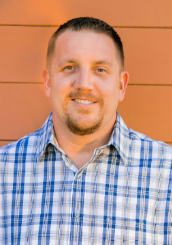 Justin Yentes
Managing Partner
After a career in finance and fraud detection, Mr. Yentes founded Arizona Investigative Associates in 2007. Since that time, Mr. Yentes has functioned as a professional investigator handling a wide array of investigations in both the criminal and civil arenas.
In the civil arena, Mr. Yentes has put his expertise in finance and accounting toward investigating fraud, embezzlement, and various illegal financial schemes. He has conducted investigations to assist with civil litigation preparation, family law cases, child custody disputes and missing persons.
In the criminal arena, Mr. Yentes has handled a great number of cases for the Maricopa County Office of Public Defense Services as well as the Criminal Justice Act (CJA) panel attorneys via court appointment. He has investigated criminal allegations of drug trafficking, sex crimes, homicide, human smuggling, firearms offenses, robbery, DUI, and organized criminal syndicates. Because of Mr. Yentes' high level of fluency in the Spanish language, he has been sought after for cases involving Spanish-speaking clientele.